About the Artists

For more than a century the Studio Artists of Carnegie Hall have co-existed with the Main Stern Auditorium as a place where hundreds of thousands of students have studied, become inspired, and practiced. Besides the children who have studied ballet, acting or music, the services of the studio artists have ranged from violin repair to composing. The first tenant was the American Academy of Dramatic Art. The many famous residents and students of the Studio Towers have included Leonard Bernstein, Marilyn Monroe, Skitch Henderson, Marlon Brando, The Oratorio Society, Isadora Duncan, Jerome Robbins, Agnes de Mille, and hundreds more. Enrico Caruso found the acoustics of Studio 826 so inspiring that he made his first RCA Victor Talking Machine recording there.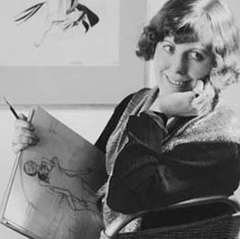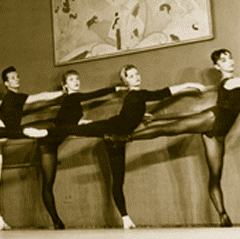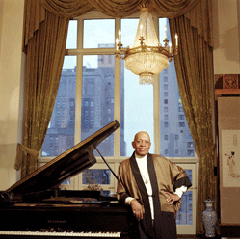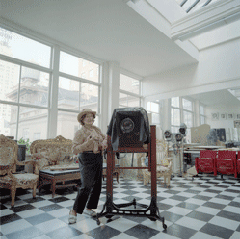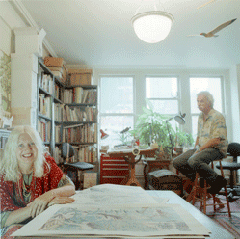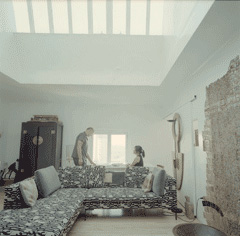 More on the Artists who inhabit the towers:
Master teachers and legendary artists still Living and working in the artist studios of Carnegie Hall Towers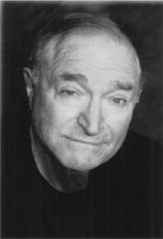 Wynn Handman 85 Renowned acting coach and American Place Theater director was served his eviction notice on the eve of his 85th birthday this year, after 25 years of residency. Recipient of the 1999 Obie for Sustained Achievement; the Lucille Lortell Lifetime Achievement Award, Rosetta LeNoire Award in 1994 from Actor's Equity Association in recognition of his artistic achievements and contribution to the "universality of the human experience in American theatre"; two Audelco for Excellence in Black Theatre Awards, Best Director for Zora Neale Hurston, and Fly. Introduced plays by writers such as Donald Barthelme, Robert Lowell, Joyce Carol Oates, Sylvia Plath, Anne Sexton, and Robert Penn Warren, and writer/performers including Bill Irwin for The Regard of Flight, Eric Bogosian for Drinking in America, John Leguizamo for Mambo Mouth, Aasif Mandvi for Sakina's Restaurant.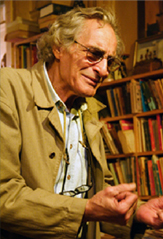 Robert X. Modica
76 Master Acting teacher has been teaching acting at his Carnegie Hall studio since 1966. He co-taught with Sanford Meisner at The Neighborhood Playhouse and AMDA before he began teaching privately. Deeply dedicated to the work, he has trained thousands of actors, filmmakers, teachers and directors in his studio 809 at Carnegie Hall his students include: John Turturro, David Duchovny, Louise Lasser, Tyne Daily, Scott Cohen, Michael Badalucco, Jennifer Beals, Richard Burgi, Aida Turturro, Nick Turturro, Terrence Mann, Ali McGraw, Jennifer O'Neill, Jaclyn Smith, Anna Strasberg

.
Read Editta Sherman's Bio information below

Read Don Shirley's Bio information below
Donald Shirley
80 years old Concert pianist, and composer resident since 1956 and recipient of the Isaac Stern Medallion, the only studio tenant besides Leonard Bernstein to play solo concerts at Carnegie Hall. He played as soloist with the orchestra at Milan's La Scala opera house in a program dedicated to Gershwin's music.Only two other pianists have performed there as soloists—Rubinstein and Richter. Igor Stravinsky has said of him, "His virtuosity is worthy of Gods." Appearances in New York followed, notably at the Basin Street, where Duke Ellington first heard him. Here started their warm friendship which was highlighted by Don's performance in l955 of the premiere of Duke's Piano Concerto at Carnegie Hall with the NBC Symphony of the Air. An appearance on the Arthur Godfrey Show launched his career nationwide. He has composed 3 symphonies, two piano concerti, a cello concerto,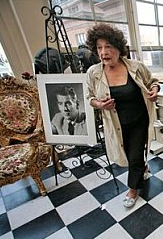 three string quartets, a one-act opera, works for organ, piano and violin, a symphonic tone poem based on "Finnegan's Wake" and a set of "Variations" on the legend of Orpheus in the Underworld.
Editta Sherman
95 years old Portrait Photographer to the Stars, lived and worked at towers for 60 years a world-famous celebrity photographer who has produced portraits of some of the most glittering personalities of the 20th century in her Carnegie Hall studio in New York:

Marlon Brando, Noel Coward, Henry Fonda, Elvis Presley, Anthony Quinn, Angela Lansbury, Julie Harris,, Kirk Douglas, Lillian Gish, Charles Laughton, Michael Moriarty, Elizabeth Montgomery, Catherine Cornell, Gertrude Lawrence, Sal Mineo, Edmund Murrow, David Merrick, Paul Newman, Thomas Hart Benton, Emily Post, Christopher Plummer, Ginger Rogers & Fred Astaire, Carl Sandburg, Frank Stella ,Gig Young ,Jessica Tandy, Hume Cronyn, Lillian Helman, Mike Wallace, Andy Warhol, Judy Holiday, Charlton Heston, Kim Hunter, Aldous Huxley, Douglas Fairbanks, Malcolm Forbes ,Leo Durocher, Joe DiMaggio,
Aaron Copland, Humphrey Bogart, Pearl S. Buck, Maurice Chevalier, Leopold Stokowski, and Dr. Michael Zuckele who organized the tenants in 1959 to save Carnegie Hall from demolition, and many more….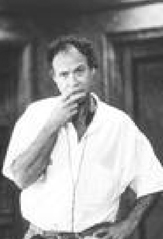 Andrew
Bergman
- Acclaimed Screenwriter, Film Director and
Novelist. He wrote the original screenplay for

Mel Brooks

's classic

Blazing Saddles

, and was among the co-writers who adapted it into
its final state. Since then, he has written or co-written the cult classics The In-Laws, Fletch, and Soapdish; written and directed The Freshman, Honeymoon in Vegas and It Could Happen To You;
written and produced Striptease with Demi Moore; and directed the Jacqueline Susann biopic Isn't She Great. Bergman has written four novels: The Big Kiss-Off of 1944, Hollywood and LeVine, Tender Is LeVine, and Sleepless Nights. He also wrote the Broadway comedy, Social Security.In 2007, Bergman received the Ian McLellan Hunter Award for Lifetime Achievement in Writing from the Writers Guild of America.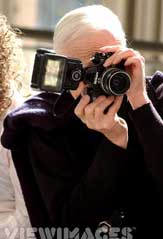 Bill Cun­ningham "
a New York Treasure" New York Times photographer
Bill Cunningham designed hats ("they were less costly than clothing to create"), worked as a fashion consultant for Chez Ninon in the 50's, became a writer for WWD with John Fairchild's encouragement in the 1960's, was the New York and Paris fashion correspondent for the Chicago Tribune, and has been a photographer/chronicler for The New York Times - both his 'Evening Hours' and 'On the Street' columns are must reads -for the past 30 years. A rarity in the fashion business a major talent, widely respected, liked by all, and yet remains modest, honest, and outspoken. He has received many awards and words of praise but is fond of downplaying all of it saying "you just go out and do your job". He prefers to credit his success to his wonderful "subjects''.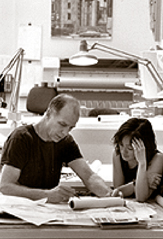 Tod Williams and Billie Tsien
- award wining architects Tod Williams Billie Tsien Architects are a wife-and-husband architectural firm founded in 1974, based in New York. Tsien has taught at Parsons School of Design, SCI-ARC, Harvard University, Yale University, University of Texas at Austin and the University of Virginia. Tsien is on the boards of the Architectural League of New York, the Public Art Fund, and is a vice president of the Municipal Art Society in New York City. Williams and Tsien shared the Jane and Bruce Graham chair in architecture at Penn State University in 1998. The work of Tod Williams Billie Tsien and Associates bridges across different worlds - across theory and practice; across architecture and the fine arts. Williams has a seasoned foundation in the practice of architecture beginning with over six years as an associate in the office of Richard Meier before starting his own practice. Tsien brings to architecture a
background in the Fine Arts and a keen interest in crossing disciplinary boundaries.Together, Williams and Tsien have produced works with artists such as Jackie Ferrara, Mary Miss and Elyn Zimmerman.For the Elisa Monte Dance Company, they designed sets and costumes. They have designed traveling shows for the Noguchi Foundation and have made a master plan for the Noguchi Museum in Long Island City.They have designed the permanent installation of the Museum of the Chinese in the Americas. They Designed The American Folk Art museum in NYC.
Read Rodica Prato's Bio information below

Rodica Prato
is an illustrator who lives and works in New York. She illustrates for books and magazines on a wide range of subjects. Most recently, she has illustrated The Making of a Steinway Piano, The Gardener's Apprentice, and three books for Martha Stewart.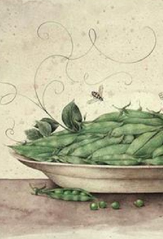 The above image is cropped
Gretrude Hamilton -Hamilton´s drawings and water colors of botanical and animal subjects transcend easy categorization. Working on antiqued paper, she creates works that reflect influences as diverse as Pompeiian frescoes, Piero della Francesca and Durer.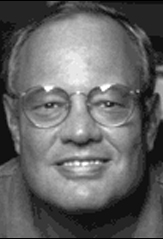 Johnathan Schwarz
- resident and well known radio show host, on AM and FM radio in New York and now on XM Satellite Radio everywhere in the continental USA has provided intelligence on music and almost every other subject since Jonathan's debut in 1958 (on then commercial WBAI) He has been a constant presence on New York radio for nearly forty years. His novels and stories have been published by Random House and Doubleday, including his recent memoir described by The New York Times as "luminous." Jonathan's stories and articles have been published in dozens of magazines. He was, for four years, the artistic director of Lincoln Center's American Songbook series, and for five years appeared as the music correspondent on NBC's Sunday Today Show. His programs are extemporaneous, the music inevitably surprising. His own three CDs have been secretly released, joined WNYC-FM in 1999.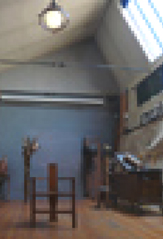 Josef Astor – Renowned NY photographer whose fashion photography and portraits appear in Vanity Fair, The New York Times and The New Yorker, "Finding this classic atelier studio in Carnegie Hall has had an immeasurable impact on my work, as well as my life" says Astor. "This wonderful, sky-lit garret has altered the way my camera interprets the subjects, and the environment changes their demeanor when they look into the lens."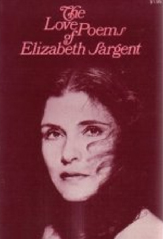 Elizabeth Sargent – poet "The African Boy" and "The Love Poems of Elizabeth Sergeant "



The French American Conservatory of Music where 100's of children learn to play music every year / Stephen Potters - architect /Nicole Bigar - painter /Joseph Tonetti - architect / Kazuko Sakamoto - painter / Arden Mason – painter / Gail Gibbs Painter / and many more